3:21 pm
[foehelm]

Expect a more professional e-flier soon.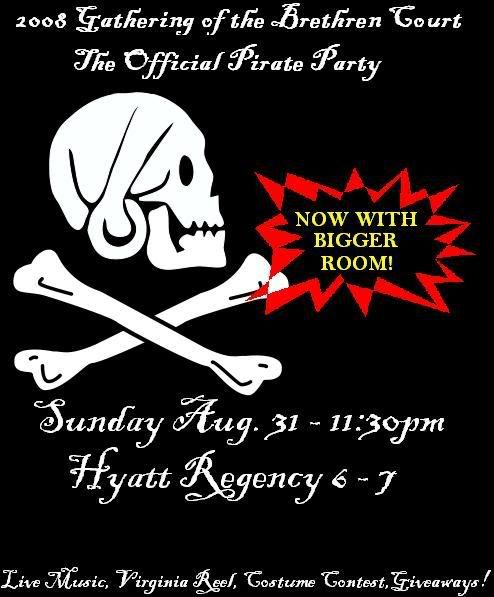 Keep up to date at
dconpirateparty
and/or
www.dragonconpirates.org
.
Bands will officially be announced when DragonCon updates their homepage with the approved musicians.
7:47 am
[foehelm]

Welcome Aboard!
This journal is a way for the DragonCon pirate crew to make plans to gather with their brethren. At this time, this is a read only journal. If you would like to join your fellow DragonCon pirates in either the Annual Pirate Party, the Pirate Parade, or both, please join the Dcon Pirate Party community here:
dconpirateparty
. Thanks!